2022 Plan G is quickly becoming the most popular plan in Elk Grove and the other surrounding areas of Northern California.
Plan G is very similar to Plan F except with plan G, you are responsible for the Medicare Part B outpatient deductible of $233.  Once you pay for this annual deductible, your Plan G will cover virtually 100% of your Medicare approved medical services.
Compare Plan G Rates … Here
Aetna, Anthem, Health Net, Blue Shield and Mutual of Omaha all currently offers Plan G in California.  Plans G, F and N are by far the three most popular medicare supplement plans available.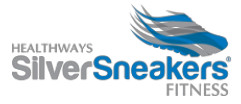 Anthem includes the Silver Sneakers fitness program with their Medicare
Supplement and Medicare Advantage plans.  Silver Sneakers is the premier fitness program provided at no cost with all Anthem Medicare Supplement policies.  Millions of members, thousands of gyms.  Classes designed for all abilities. And our community is active, welcoming and fun.

Looking for a Medicare Advantage plan in your area?  Most are Medicare HMO plans, although there are several counties with Medicare PPO plans available. Click the link below to see what is available in your county.
Remember there are NO networks with a Medicare Supplement policy. Regardless of which plan you have, one of the two superior benefits of a Medicare Supplement is you are able to see any doctor or hospital in the U.S. who is contracted with Medicare.  That's over 95% of all providers.
Like other Medicare Supplement plans, benefits are standardized across each letter category. Plan G benefits are exactly the same, no matter which insurance company you purchase the policy from. However, keep in mind that costs, availability and member service will vary by insurance company and location, so it's important to shop around to find the best value for the Medigap plan you're considering.
For inpatient care … Medicare Supplement Plan G fully covers your hospital Medicare deductible ($1,556). For outpatient care, you will pay the Part B deductible ($233) upon your first doctor visit of the year. Once paid, you will no longer have any inpatient or outpatient deductible, copay or percentage charges for the rest of the year.
Medicare Part D Rx plans … You will also need to enroll in a separate Medicare part D Rx plan, which will help you pay for your prescription costs.  A good place to start you search is right here.  Simply email a list of your current medications along with the dosage and frequency.  I'll enter the information into the Medicare system, to come up with the top 3 plans for your prescription list.  The results will show the best three plans for coverage and cost for your medications.  I will then email the results to you.
MEDICARE SUPPLEMENT PLAN ELIGIBILITY:
You can apply for a Medicare Supplement plan insurance policy if you are:
A resident of a state where the policy is offered
Enrolled in Medicare Parts A and B
Age 65 or over or, in some states, under age 65 with a disability and/or end stage renal disease (plan offerings and eligibility vary by state).
Plus, you may qualify for guaranteed issue into a Medicare Supplement plan, regardless of your medical history, if you meet certain criteria such as applying during your Medicare Supplement Open Enrollment Period.
No Cost Assistance … I work with nationally recognized insurance companies to give you the quality, affordable insurance you're looking for. I will never spam you or sell your information. Best of all, my assistance is no cost to you.
If you would like me to sent you the current Medicare Supplement rates for the Elk Grove area or any other part of California, I'll be happy to.  Feel free to contact me anytime.
John Conner
916-682-1117
[email protected]