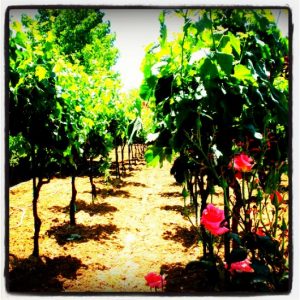 So you are turning 65 and live in the Bakersfield area, and have received Medicare Supplement, Medicare Advantage and Medicare Part D Rx plan brochures and enrollment kits from every company under the sun which could easily stack up to your ceiling.
Some of which you have never heard of.  This is the "Modus Operandi" for most companies, send you as much "stuff" as possible, and hopefully you enroll.  Unfortunately this process of receiving a room full of boring, hard to understand brochures is not in your best interest.
Remember with a Medicare Supplement you can see any doctor or hospital in the U.S. who accepts Medicare.  So you will be able to go to Memorial Hospital, Adventist Hospital, Mercy Hospital downtown Bakersfield, Good Sam and Kern Hospital, to name a few.
Or, if you wish to have treatment out of the area, simply call, make sure they accept Medicare and make the appointment.
Where to Start …
Before going through the pile of brochures with all of the smiling faces on the covers, you must first understand how Medicare works and what you need to properly protect yourself, at a cost you can afford.
Medicare Part A …
If you have worked at least 40 quarters in the US, you are entitled to Medicare Part A coverage, which pays for part of your "in-patient hospitalization."  Beware of the $1,408 "Benefit-Period" deductible.  Which is a 60 day deductible, not an annual deductible.  If the situation is right, a person would have to pay this $1,408 deductible 6 times in a year.
Medicare Part B …
When you are eligible for Medicare, you must request and enroll in Medicare Part B for a monthly premium (call the Social Security Admin: 800-772-1213 – they will send you the enrollment form), or you can typically enroll online at Medicare.gov.
Part B provides coverage for "out-patient" physician coverage, outpatient hospital services, medical equipment and supplies and skilled nursing care.  Part B has an "annual deductible" of $203.  You are also responsible for 20% of all costs once your deductible is satisfied.
3 Options …
You generally have three choices when you start Medicare.
Use original Medicare only and be responsible for all deductibles, percentages and out-of-pocket costs when you seek medical services.
Purchase a Medicare Supplement plan and Medicare Part D Rx plan.
Enroll in a Medicare Advantage HMO or PPO plan which usually includes Part D.  There are other combination's of options, but these are the general rule.
Medicare Part D Rx plans …
Medicare does not provide prescription coverage.  Part D plans are administered by insurance companies and are what's called; County-Specific.  Meaning the company providing the Part D plan must be available in your county.  There are hundreds of companies offering Part D coverage.
A good place to start is: www.Medicare.gov, it's not the easiest to navigate, but you can enter your zip code and prescription list, and the site will show you details on all plans in your county, including monthly premiums, what the costs are per drug, if there are any restrictions with a particular drug, etc.  It's a great information source.  Or, you can contact me and I can do that for you and show you what the top three plans are for your  unique situation.  Click here
Medicare Supplement …
Want more than what original Medicare offers?  Medicare Supplement plans may be what will work for you.  They are "letter plans" such as; Plan F, G, N and a few others.  Take plan F for example.  With a Medicare Supplement plan F you are covered at virtually 100% of all Medicare costs.  Hospitalization, doctor services, medical equipment, lab, X-rays, radiology and so on.  You can see any Medicare-Approved physician or hospital in the US, and you don't need referrals.  No more worries about insurance company physician networks.
All Medicare Supplement plans have a monthly premium, typically based on your current age, a few states have a flat rate.  You will also need to purchase a Medicare Part D Rx plan.  Medicare Supplement plans rarely change plan design or benefit structure, which is much different from a Medicare Advantage plan which change annually.  With a Medicare Supplement plan you can be confident that your benefits may never change.  That is a good thing!
Medicare Advantage …
Medicare Advantage plans are typically HMO and PPO plans.  They look and feel much like an employer health insurance plan, in that you may have deductibles, copays and other out of pocket costs when you see a doctor or hospital.  Also, some Medicare Advantage plans include the Part D Rx plan for the same premium which is usually quite a bit less than a Medicare Supplement plan.  Click here for info
With the Medicare Advantage system you are allowed to change plans and or companies each year.  There is an "Open-Enrollment" period at the end of each year, allowing companies to show what changes they have made to their plan.  Medicare Advantage plan rates and benefits change each year, some plans much more than others.
Take advantage of the "Open-Enrollment" each year to make sure you are receiving the best plan for the premium in your area.  Take a look at the different Medicare Advantage plans in your area.
Once you are on a Medicare Advantage plan, if you want to switch to a Medicare Supplement, you will have to answer all the "health" and "prescription" questions on the Medicare Supplement application.  Your transfer is not guaranteed.  There are a few rules which allow you to move to a Medicare Supplement guaranteed, but in most cases you have to be approved medically.
Guaranteed-Issue and Open-Enrollment …
There are many situation where you must be offered the plan you are enrolling in; New to Medicare (6-month window), Coming off of an employer health insurance plan and currently on Medicare (63 days), Your Medicare Advantage plan is being canceled or non-renewed (63 days).  There are many other situations available.  Click here to find out.
I hope this information helps during the time when you are most likely overwhelmed with proposals, brochures, applications and other marketing materials.
Please feel free to call or email anytime with questions.
John Conner
916-682-1117
[email protected]